Ahhh, hello gorgeous fall morning light, how are you doing? Nothing is better then having the most perfect drops of sunlight to illuminate a photography. Wait--I take that back. Having an amazing couple who has an engagement shoot in the morning with whose perfect drops of sunlight is the best thing in life. Jeremy and Melissa are too cool cats, and I am just floored with excitement to be shooting their wedding this February. I love it when I say, "Hey, I think if you climb that big ol' playground equipment like you were a little kid would make a fantastic picture," and they are totally willing to get a little dirty for an amazing shot.
Thank you so much Jeremy and Melissa for letting me lead you around this past weekend for some awesome photos, here are a few of my favorites--and I had to edit these down because there are
way
too many "out of this world" photos to pick from. You may notice I departed from my traditional balance of tons of black & white, but the light was seriously too spectacular to do anything but oodles of color.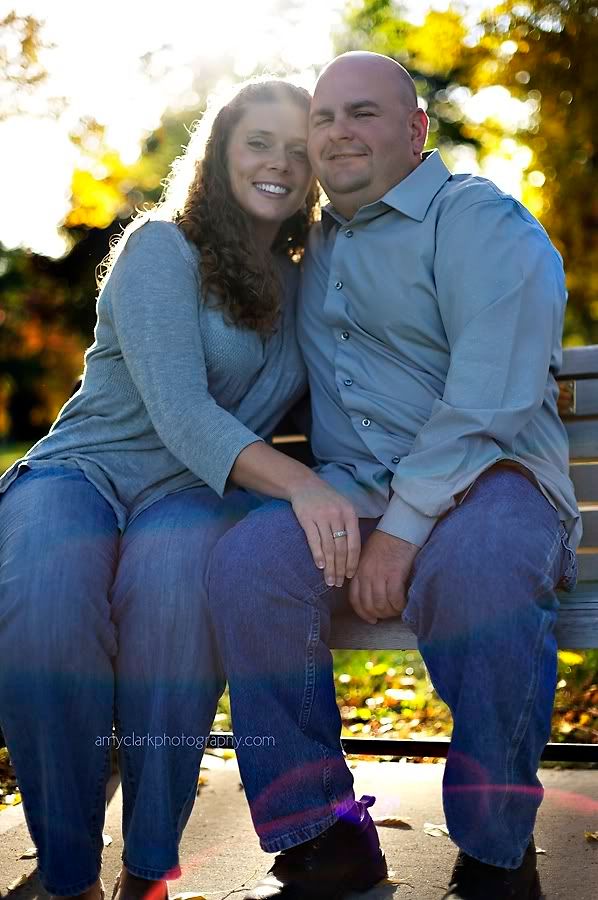 These two are seriously after my own heart. I love how they unanimously decided without hesitation who should be the astronaut and who should be the alien.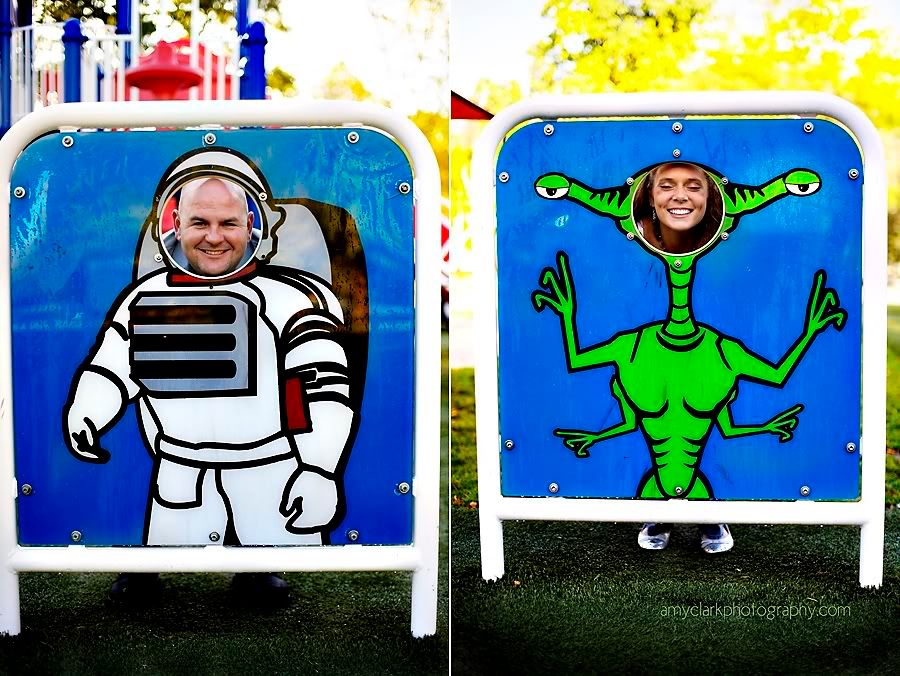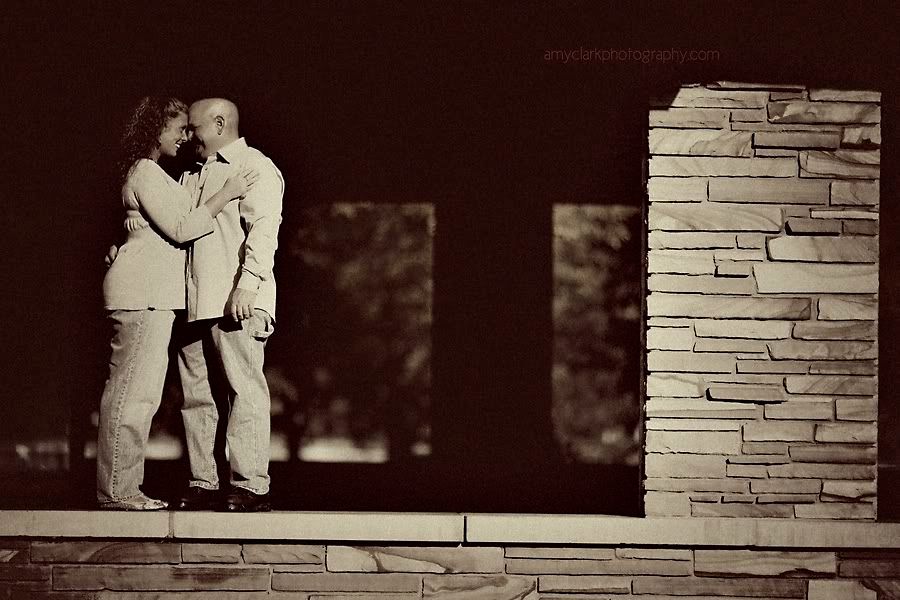 See what I mean about all of this gorgeous light?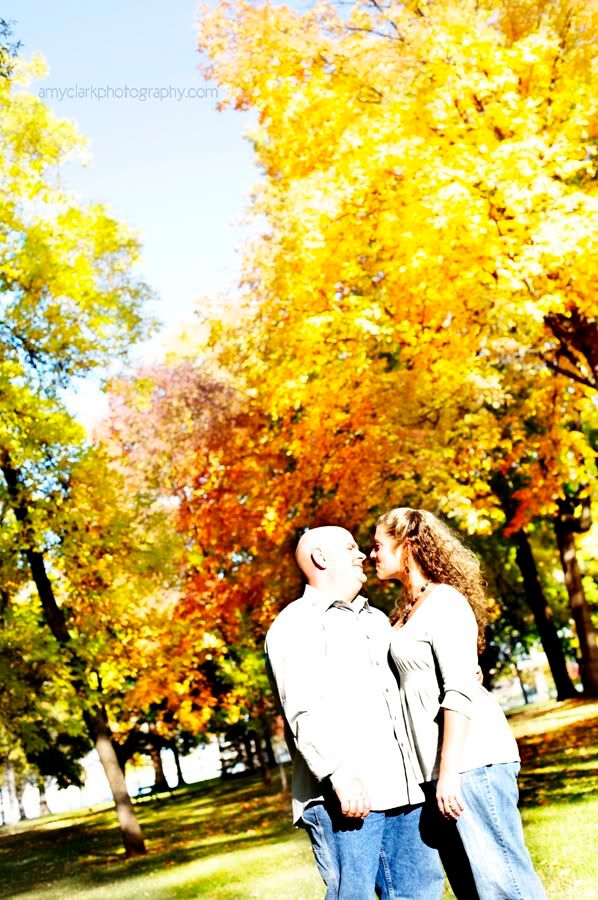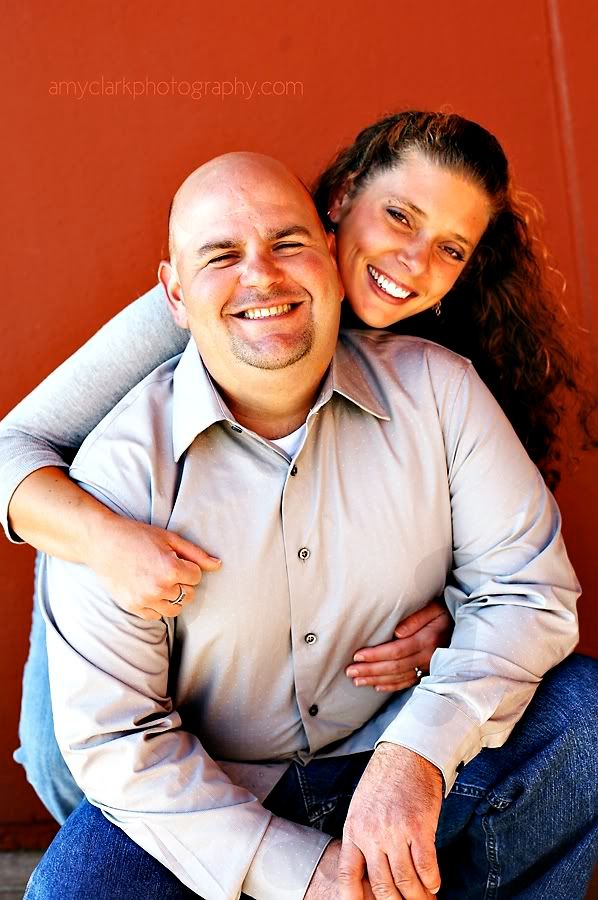 You two are both amazingly rockin' individuals. I am delighted to be a part of your wedding day and cannot wait to see what you have planned.