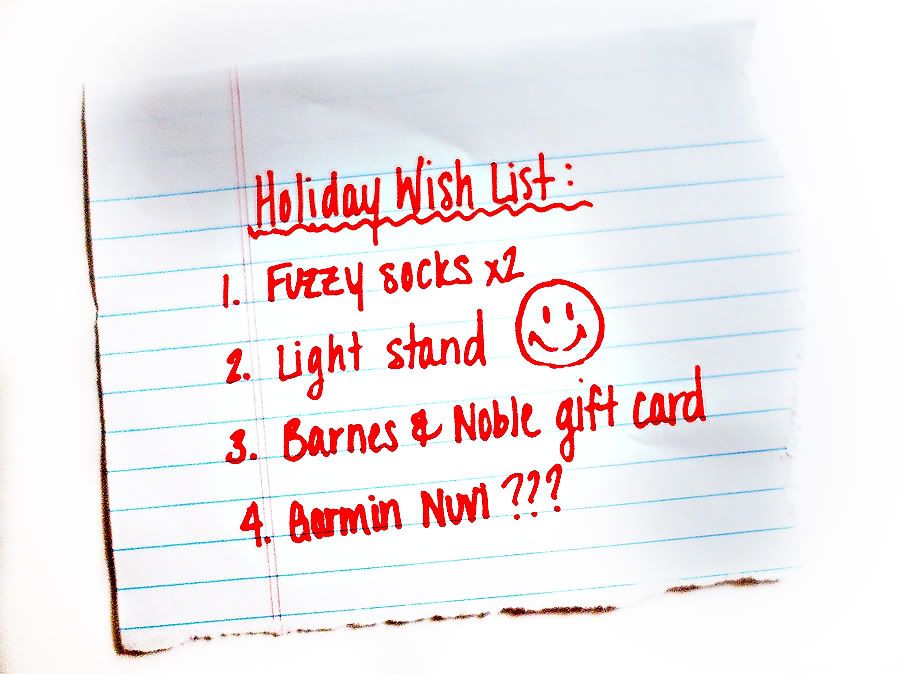 The days of when we were little and could write out our Christmas list to be delivered to Santa, those were good times. For the first time in years, my family has actually
asked
me what
I want
for Christmas, and gone even so far as to request a formal list. At first I was so excited to put something together, I had a wish list going at
bhphoto,
and a couple of useful kitchen items I had been eyeing up thinking I would wait until the holidays to ask for them. But then I started to really think.
Thinking back to a time when I studied in Europe and all I had with me was one hiking backpack filled with enough goodies to get through four months of life. Everything was so simple, yet I had the most amazing time of my life. Climbing through an ice cave on top of the Alps, dressing up in a traditional kilt in Scotland, biking through Tuscany, and simply taking in the sites of London. When I took my worries away from home much "stuff" I had with me I felt lighter.
There was one thing I had with me that I cherished, a small album of photographs of my family and friends from home. The little album sat on my tiny self in my sparsely decorated room --right under the Fraggle Rock poster that my friend bought for me because I reminder her of a little Fraggle. That is why I love what I do, the smallest possession I had was my most important.
Sure, it is nice to get something that is thought out from a loved one, but now is about the time when I need to step back away from all of this holiday rush and just breath. So this Christmas, I could care less about what I am getting and more about what I am doing. This year I want to live in the
now
and enjoy the moments that make memories with my family and friends. With a week left until Christmas, I just needed to give myself a little reminder.