This little gem appeared in my mailbox late last week and it made me squeal a little with joy and a prominent place on my refrigerator (and hopefully everyone notices that it trumped the Domino's coupon). Sure, lots of holiday cards are going to start popping into my mailbox in the next few weeks, but this one was special.
Regular blog readers out there may remember my little pumpkins Skye and
Oxford
, the reason being a cat lady is not such a bad thing. For any pet parent, finding the best vet can be a difficult process. I am fortunate because I adore my veterinarians and their staff at the
American Animal Hospital
. That is why this fall when the folks there asked me to capture a staff picture for their holiday cards, including their four-legged pals I did a little happy dance.
For folks who have done any pet photography, you know they are not the most focused on helping to take fantastic photographs, but I think we found a shot that captured everyone at their best. And now that the ground is covered with snow, those fall leaves are looking a lot more appealing.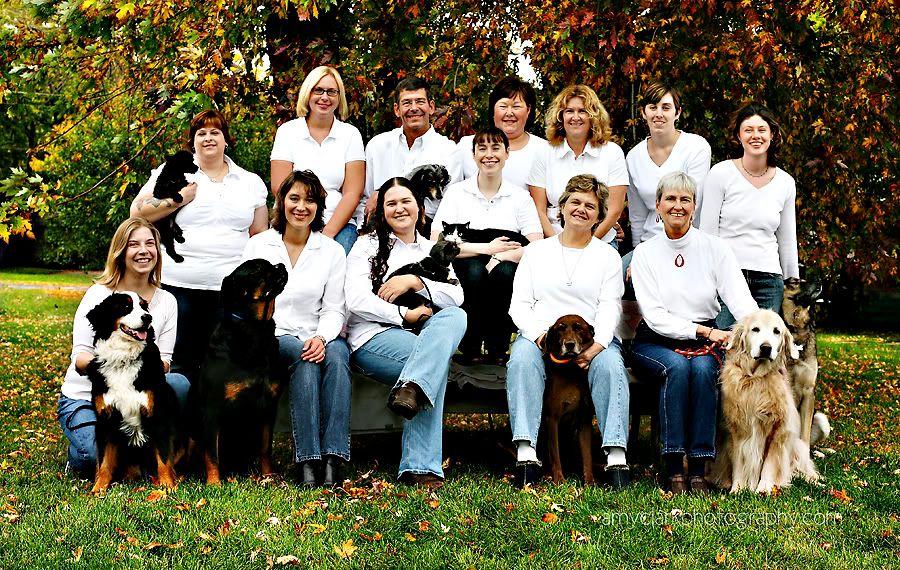 The rockin' veterinarians at AAH: