I posted a while back about how far I will go to make a photo work
jumping in a pond
to thigh high water. I knew it was snowy outside, but I wanted to make sure that my wedding party was comfortable, so I grabbed the shovel and expanded the path so everyone could fit outside and not get their feet too wet. While I ran outside with the shovel, I handed my camera to one of the groomsmen for safekeeping for a minute. At the reception he leaned over and said, "there may be a little surprise on there."
Fast forward to later that evening when I was doing my second back-up of all the images and I came across this little gem. Please note that I put this in slow motion, because in real life, I was going incredibly fast (just kidding):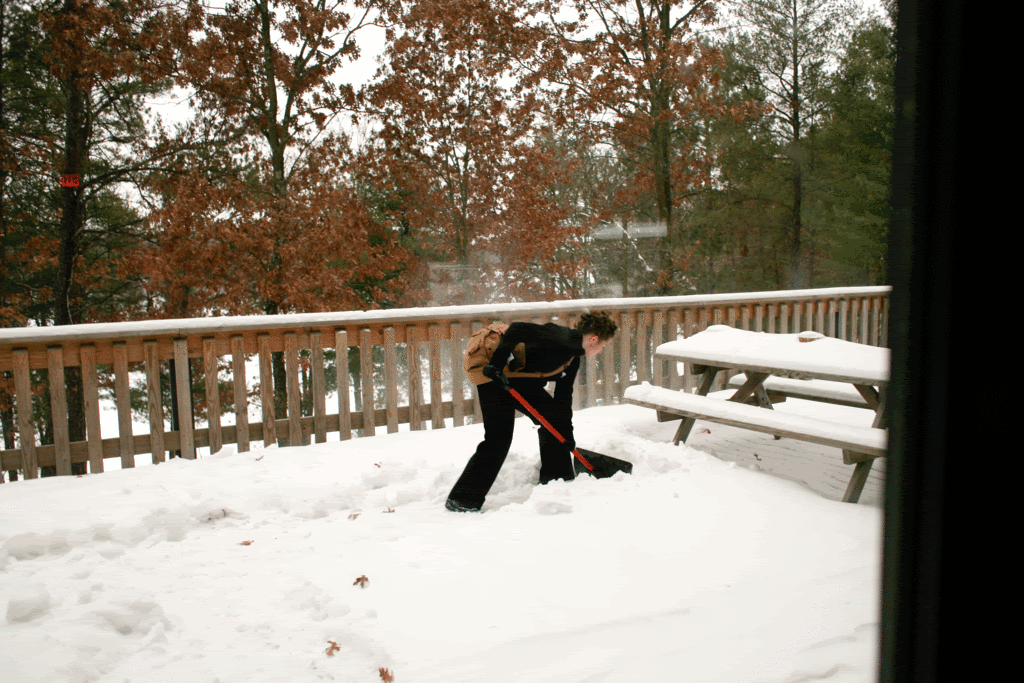 I think it will be a new challenge for all my guests to capture me in the most awkward situations trying to capture the best photo. So the challenge is on. Anyone who sends it to me, I promise your handy work will be posted because if it makes me laugh, hopefully it will give someone else a little chuckle.