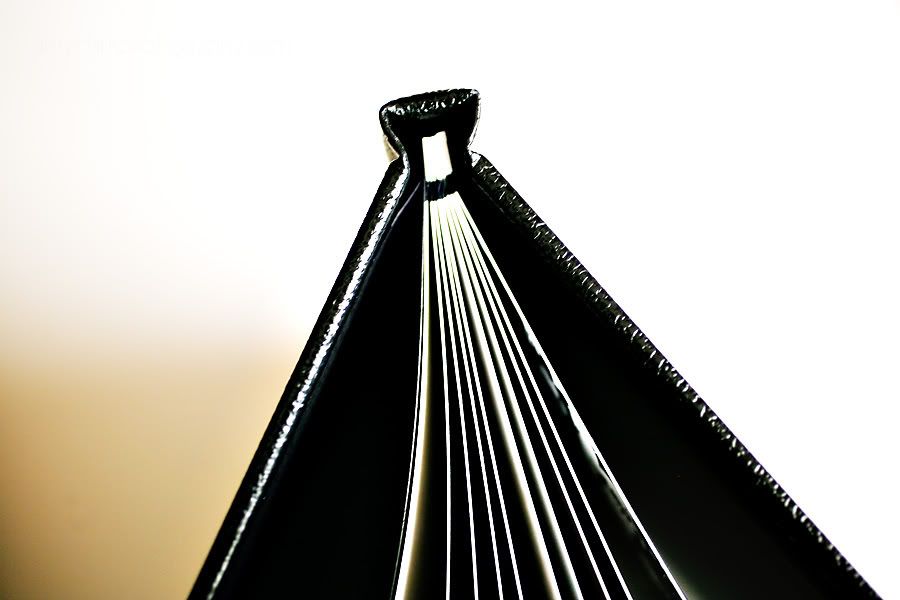 Today is a little sneak peak of a smaller album that arrived at my office yesterday. This book is simply perfect as a guest sign-in book or an engagement album. Smaller in size and with a few less options then a wedding album, it has several features that make it perfect for presentation at a wedding reception. To give you a feel for the size of this album it is 20 pages, or 10 spreads in length -- the standard size option for this book.
The pages are thinner then our modern wedding albums, these pages are still firm and come with gorgeous photo printing. The turn-around time for ordering these is also significantly much quicker, so we are able to have them in time for the wedding day. It also comes in a variety of covers including leather in three colors (black, red, and brown), fabric (black, brown, and tan), or a custom printed photo cover with an optional matching dust jacket. On leather covers, foil stamping of name and dates is also an option.
My favorite feature is that the custom designed layouts are printed on hinge paper that lies flat, making it easy for guests to write a note. An acid free archival pen is also provided and found to be the best to work on the paper's surface and not leave smudges, but still preserve the quality of the printed images. That is some serious goodness going on.
For questions on album options provided by our studio, please feel free to send an email to info@amyclarkphotography.com. Tomorrow I will take a peak inside a custom layout designed for this particular album.