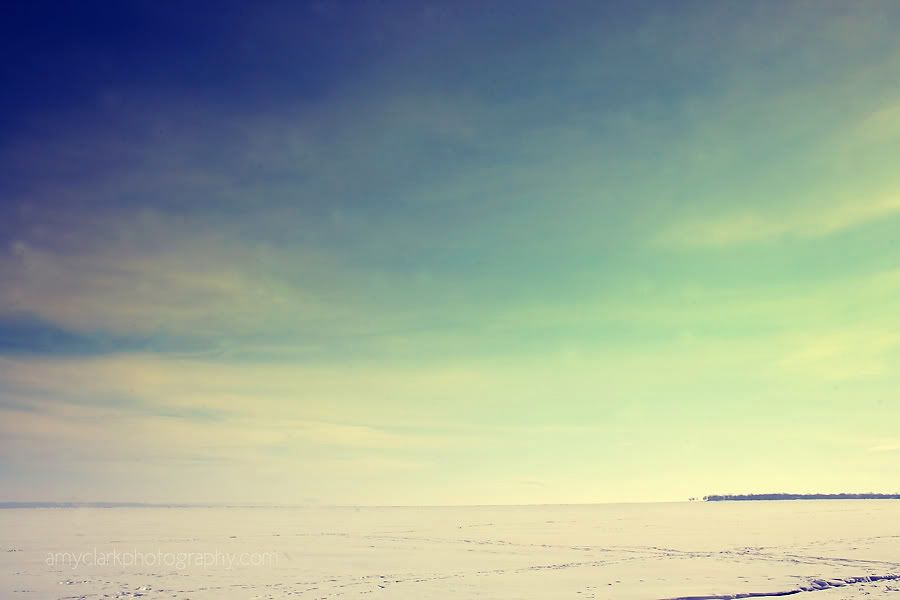 A familiar site for folks who live in the Fox Valley is Lake Winnebago. It gets a bad wrap for being mucky and it certainly has a few things at the bottom that should not be there, but it certainly is a part of Wisconsin.
I have many memories of this lake. One involves my brother's first time driving a boat across to High Cliff State Park and ending up in a rain storm, another is wadding in at Fresh Air Camp as a kid--before it was invaded by invasive species. Two summers ago I even took a sailing workshop and with our small crew we manned it across the lake and watched the local sailing club have a small regatta as we flew by.
But there is one thing I have not done in quite some time--walked on Lake Winnebago when it was frozen over. At first when I stepped onto the ice I had a surreal moment. My brain knew that there was at least an 18 inch base and could see that there were snowmobiles off in the distance on a make-shaft course, but it seemed like the ice should not be able to hold the weight. The very top layer was crinkling with a slight melt for the sun, so my feet sank in momentarily, and first impulse was to jump back onto land, but I could see the other feet track marks and knew that they too sunk in slightly. Onward I moved along the shoreline, at peace with how quiet it was with the mostly isolated lake. Here are a few shots from my walk on winnebago.