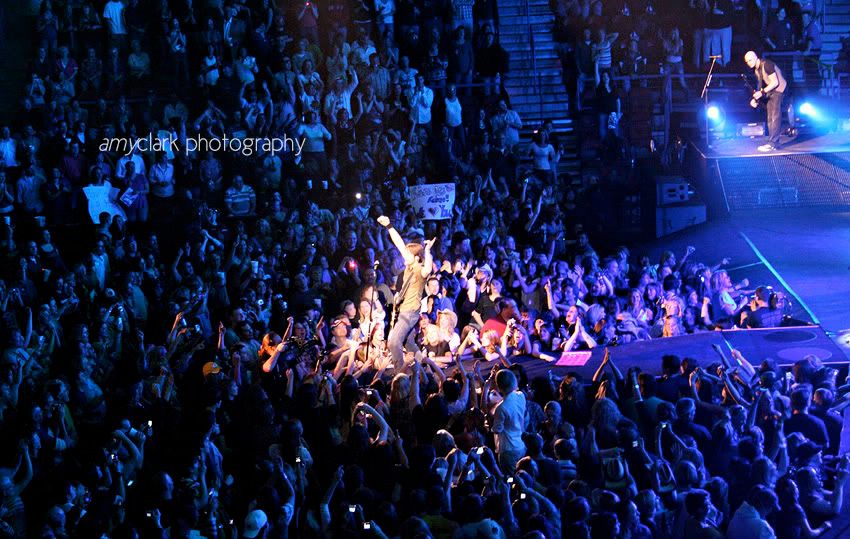 Small town roots are something to make a girl proud of. I grew up in a medium sized town, but most of family lived on farms just a short bit away. My summers were filled with playing with cousins, riding horses, and playing on four-wheelers. I was rough-and-tumble kid with scrapped up knees from May to October.

Growing older I've settled into a town lifestyle, but there is one thing I still keep -- good ol' country music. Nowadays I love finding new indie artists and rockin' bands, and own an unhealthy amount of CDs from known and virtually unknown bands. But deep down I still have a heart for my country boys.

One of my favorite country artists is the one-and-only Keith Urban. Armed with only my point and shoot, I headed out to his concert this past weekend with my fabulous friend fully ready to loose my voice singing along to all of my favorite songs. So if you are like me and would like a little Keith eye-candy, take a gander. The old theatre techie in me was also pretty darn impressed with their use of the LCD back panels. While I go on swooning about Keith, here are some photos to enjoy.

The Zak Brown Band opened up the show and ended their set with a song I had on repeat for while--"Chicken Fry".

And then the screaming really began. I admit, I may have lost my composure for a little bit.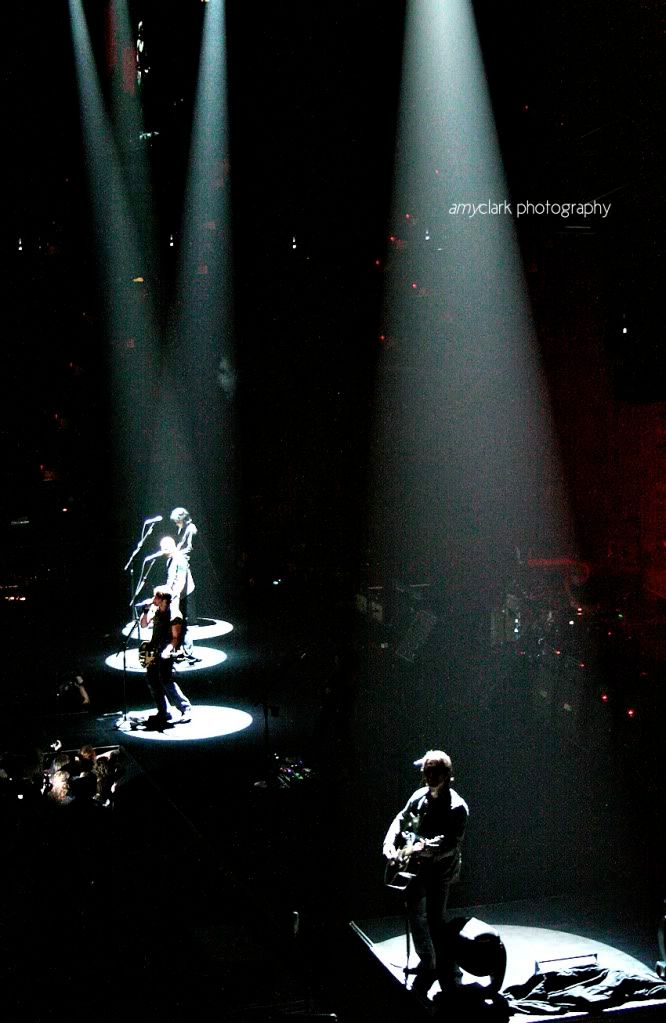 Concerts are the reason I never complain at receptions about dark lighting conditions. At receptions I have some control over how much light I can send out with my flash. At a concert with those beaming lights, and just a point-and-shoot, you just have to take it as it comes. But I still had fun playing around with the results, spot lights are pretty darn amazing strobes after all.