Beth and Mike love running, that is how they first found each other after all. It took a little bit of coaxing from Beth's father for Mike to give Beth that initial call. It also came as no surprise to me that their wedding day would be so seamlessly put together. Every detail was perfectly put together, and even the rain cooperated to finish up with enough time to brush off the seats outdoors and leave the sky open with gorgeous overhead light. Beth quickly admitted that her lovely Mom had a hand with many of the touches throughout the day. That leads me to think that she may have a calling as a wedding planner because everything was so divine, from the locations and flowers, right down to the beautifully detailed place cards -- I kept mine by the way, it is now adorning my inspiration board in my office.
I think the moment that made me smile the most was immediately after the ceremony hearing their oldest daughter ask Beth, "Mom, can you help me with this." I forget what she needed, help with the pins in her hair, maybe something on her dress. But just hearing her say the word, "Mom," I thought it was so lovely. This lovely family was already a beautifully crafted unit fitting seamlessly together. Mike dotingly attends to all three of his girls, there really is such a sweet and patient love there and so easy for any spectator to see.
Alright, enough of
my doting
, onto the photographs: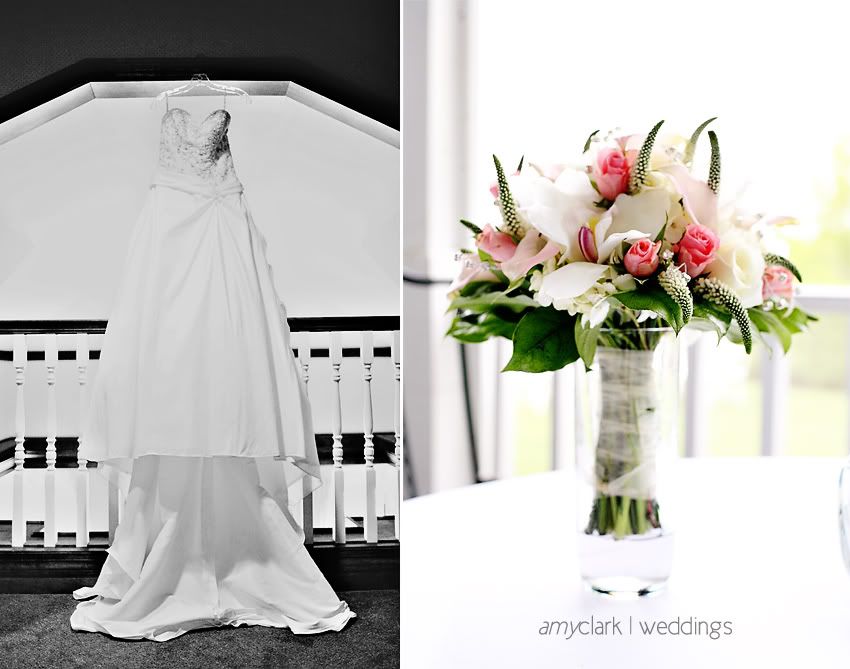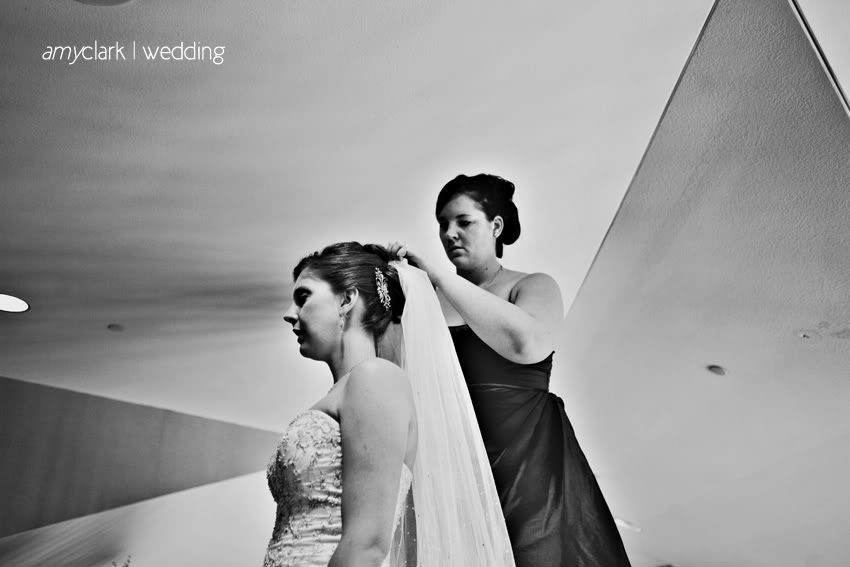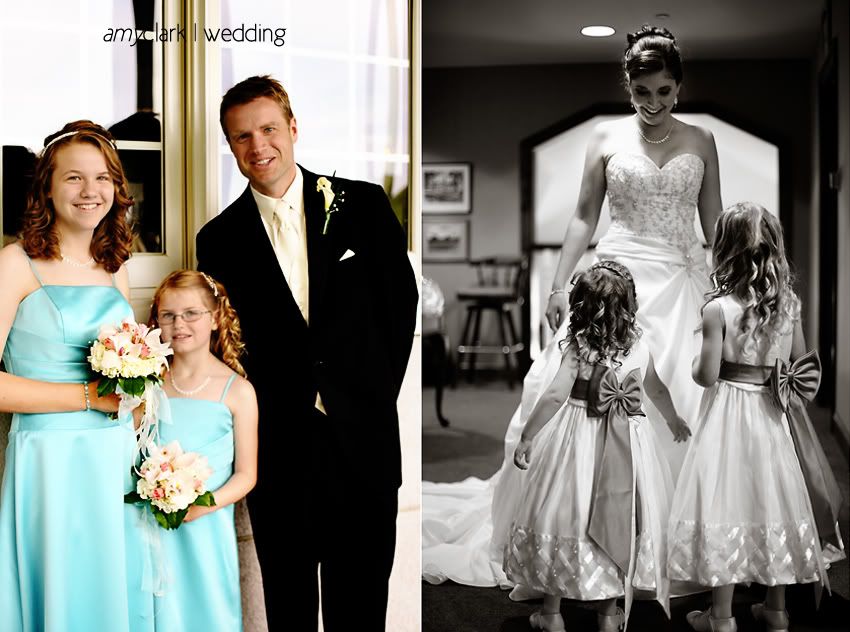 I love this moment, Beth's parents gave each other the high five after they walked her down the aisle, I can only speculate that it is because they approve of Mike :-)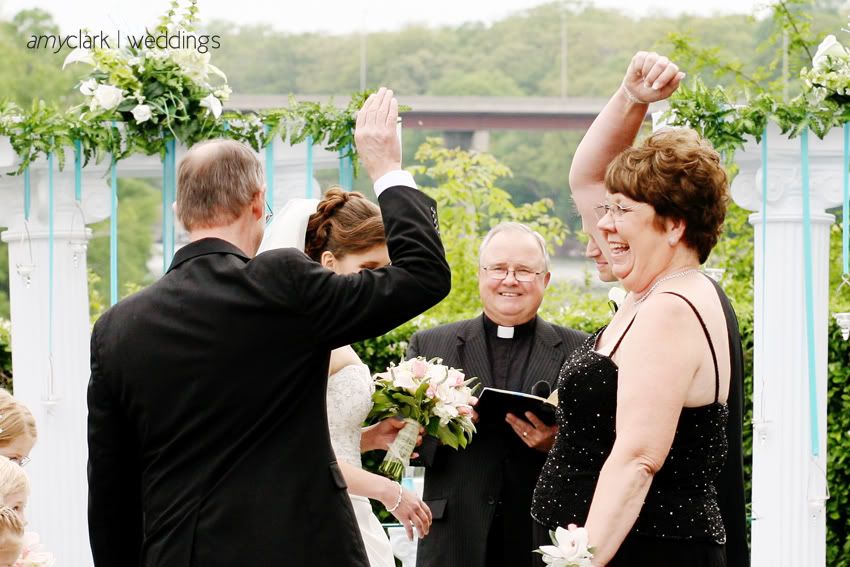 All jokes aside, this new family really adores each other . This is one of my favorite photos, Beth and Mike gave their parents roses during the ceremony, and the look on Beth's Mom face shows all the love she had for her new son.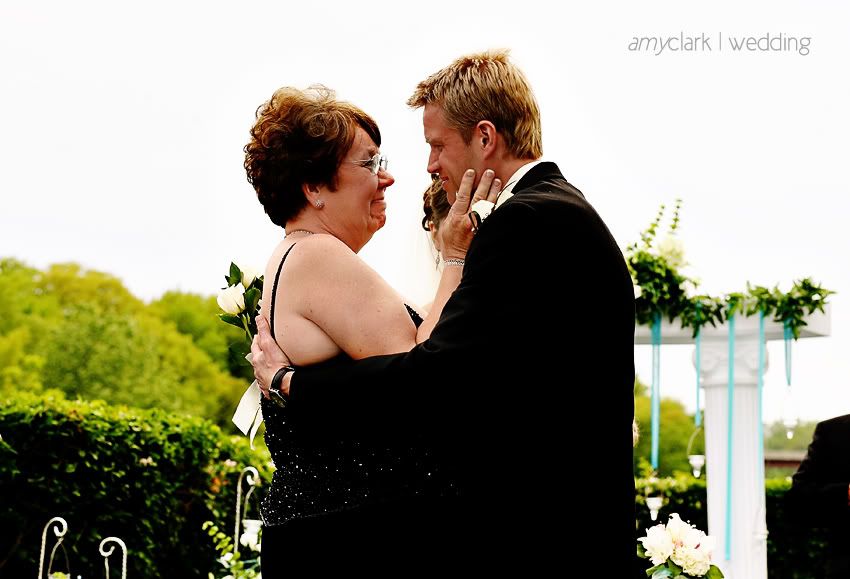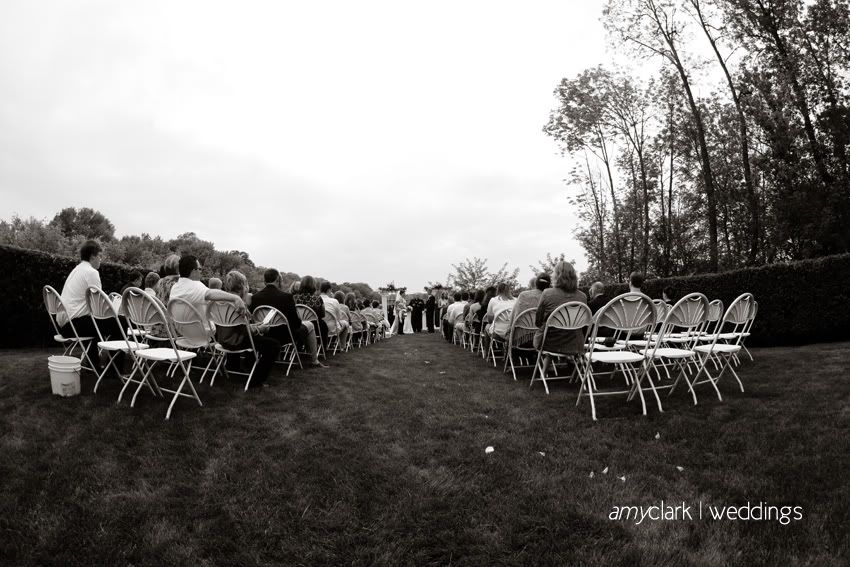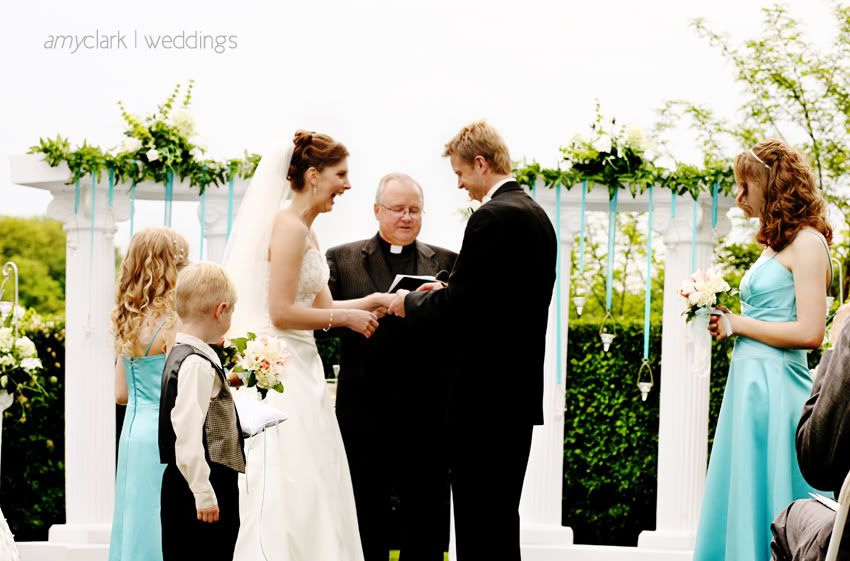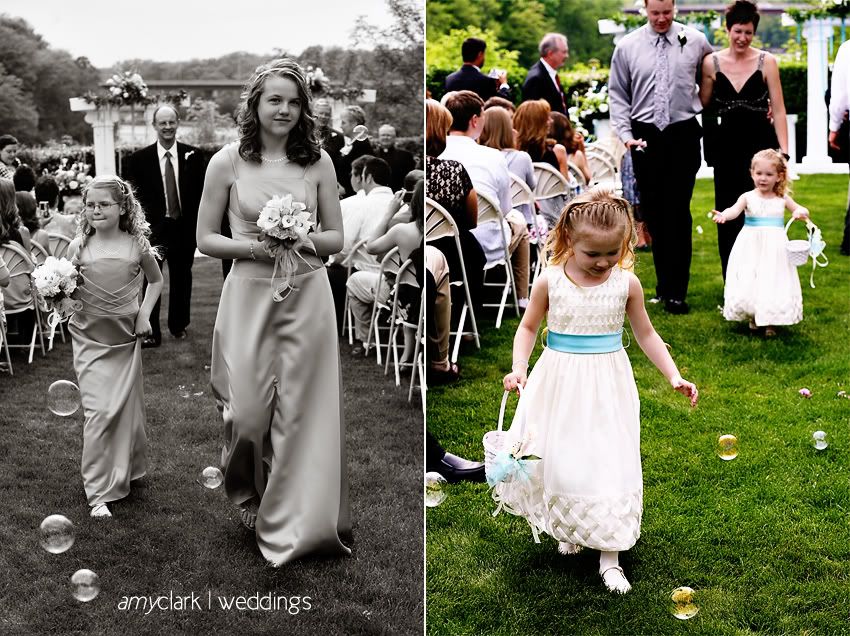 Right before the ceremony it sprinkled, but before we were to go out the sky cleared up and the seats were wiped off. As the ceremony finished this gorgeous light peaked out from behind the clouds, simply picture perfect.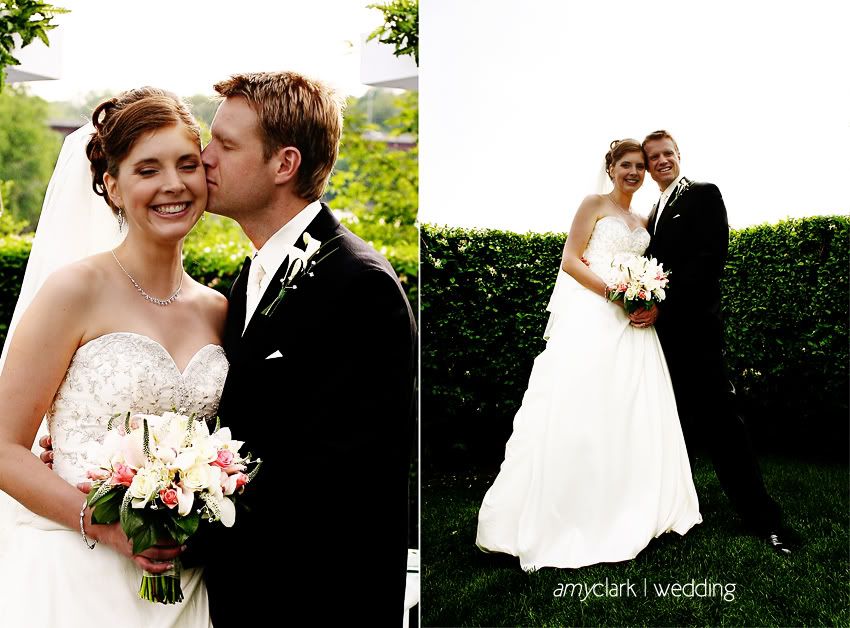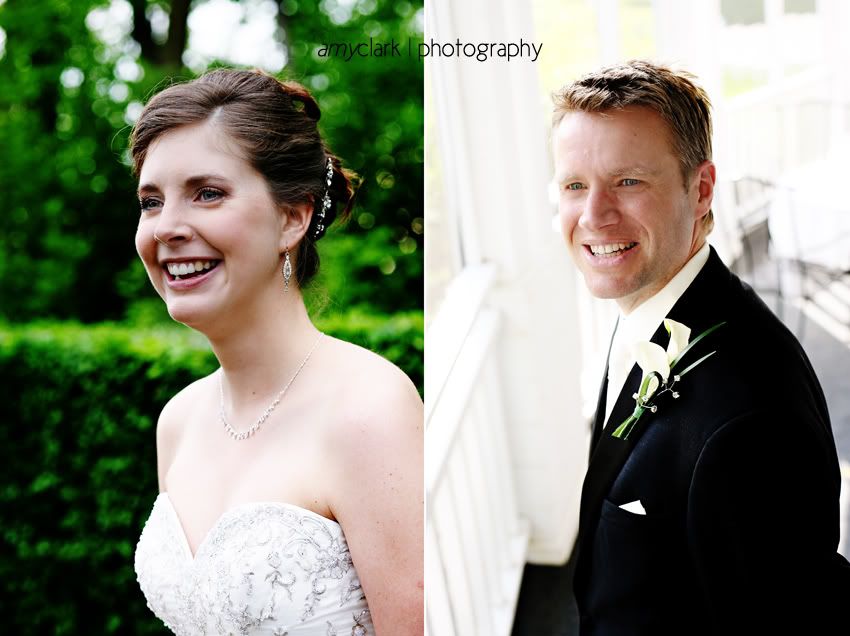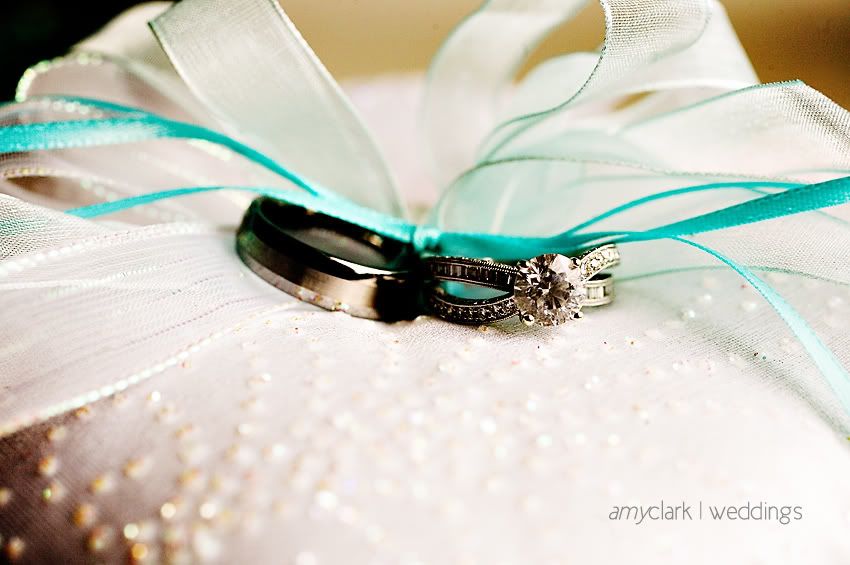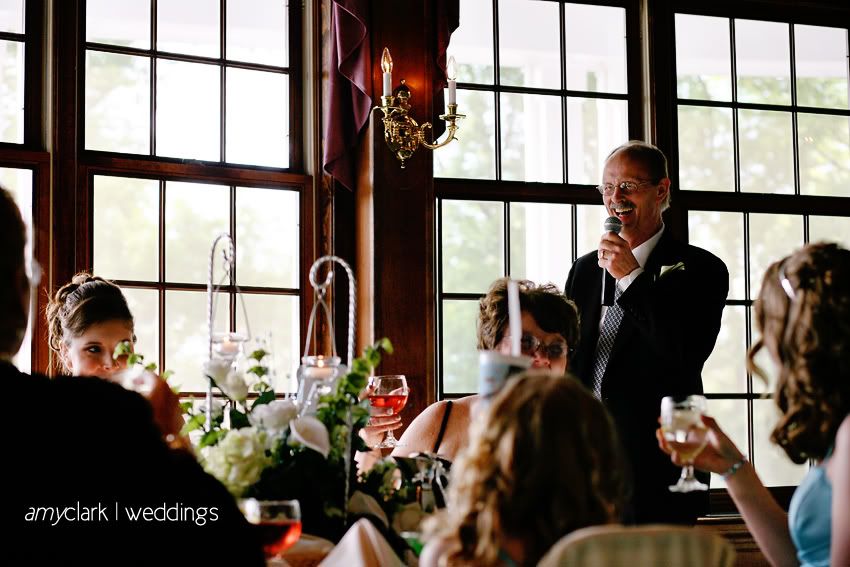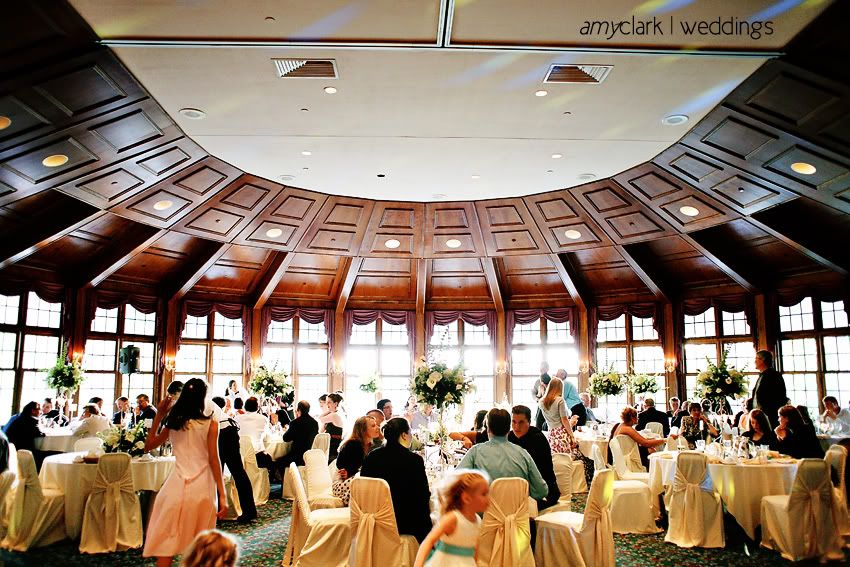 Can I just say that this cake was absolutely amazing! Each layer looked as decadent as the next. The slice I picked I think was a chocolate blueberry, and simply delicious.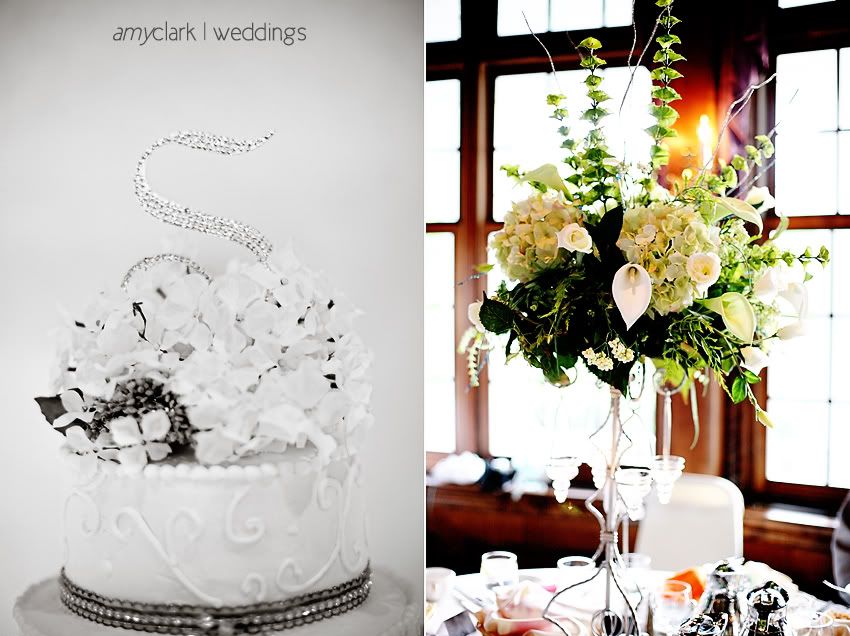 I just love Beth's laugh!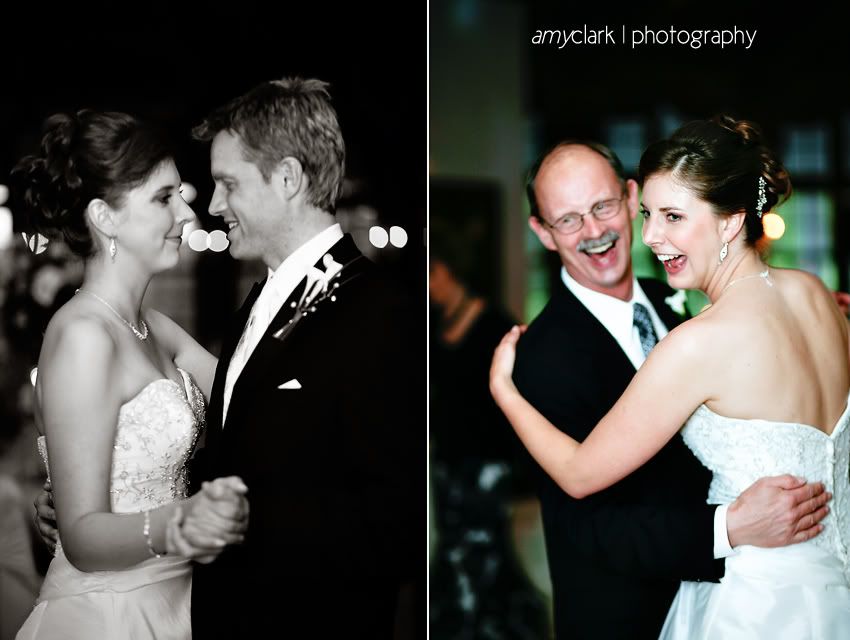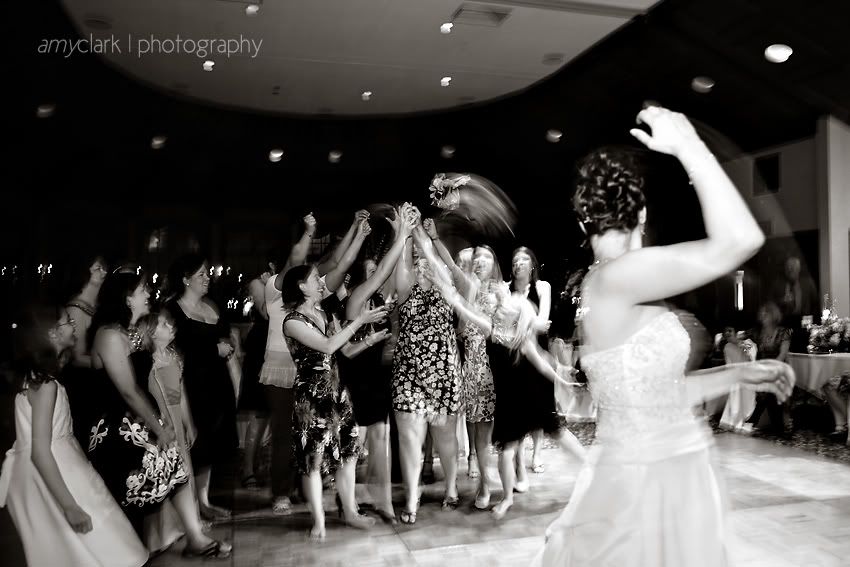 For family and friends of Mike and Beth, their online proof gallery is in the process of being uploaded, and as images are added, you can view them here:
Beth + Mike's Gallery
. The password is the happy couple's last name.
I just wanted to end by saying, this was such a lovely wedding and an even more amazing new family. I wish Beth and Mike, and the girls all the best as you start this new chapter in your life.